Friendships are extremely valuable to me, and I make an effort to continuously remind myself to cherish the people around me. Though we tend to surround ourselves with like-minded individuals, what I find important is the unique perspectives and experiences that they bring to the table; not only are our similarities important, but also our differences. These differences bring not only novel conversations, but also a glimpse into the types of lifestyles that I could personally pursue.
I'm perhaps someone who gets influenced rather easily; it's part of my nature to be open to experiencing things to get a better sense of the things I like / dislike. However, I'm not influenced in a way that goes against my usual personality, usually it's with activities I haven't considered before but I still have some passing interest in. What prompted me to write this blog post today is actually the events of me meeting a friend I haven't seen since before COVID.
My friend has always been into making cocktails, and has dedicated a considerable amount of time and effort into creating them. One taste and you can tell that he's a pro. When I went to visit him, we went to his place, where he lives with his wife and a friend from his home country. Before going, we stopped by a grocery store to buy a few ingredients to create a charcuterie board. To me, this entire set of events left a strong impression on me. I've talked about how it would be nice to be able to do more to entertain guests in a previous post, and doing so by creating interesting drinks and a spread of delicious foods seems both entirely doable and right up my alley.
After meeting with my friend, I immediately bought a cocktail mixing set, equipped with a Boston shaker, Hawthorne strainer, and a fine mesh strainer. Sometimes I'm not sure the extent at which I'll pursue a hobby, but I've been rather diligent in pursuing this one. I've been trying to make drinks for friends that come over, and occasionally mixing one for myself to drink. Because of my friend, I've discovered something that I can use to bring joy to my own life, and to the lives of the people around me.
Of course, this friend isn't the only example of how my way of life has been influenced. My girlfriend has also changed quite a few aspects of my life. For example, she's been really into arts & crafts over the course of COVID, investing the time that it's robbed from us into learning a plethora of new skills and creating interesting projects. I've never considered myself a crafts type of person, but as a result of her influence I've made a wide variety of things that I never thought that I could.
In my new year's resolution post, I talked about how I wanted to spend more time cooking. In part, this was also due to my girlfriend's influence, my bartending friend's influence, and lastly, the influence of my friend who cooks a lot. In the midst of COVID, my cooking friend would frequently invite me to his place to sample his latest creations. Whether it be sashimi, ramen, or even plain chicken breast, everything that comes out of my friend's kitchen is the most delicious thing I'll ever eat on this planet; no price could be placed on the meals that he's created. Honestly, I felt that eating at restaurants was way less worth in comparison to the amazing things that he could make for the same price, or even cheaper. Being able to cook is an important skill to have, one that you can take with you and make dividends off of til one's twilight days. Here is one example of what I've made during this initiative, though I will definitely make a dedicated post on cooking sometime in the future.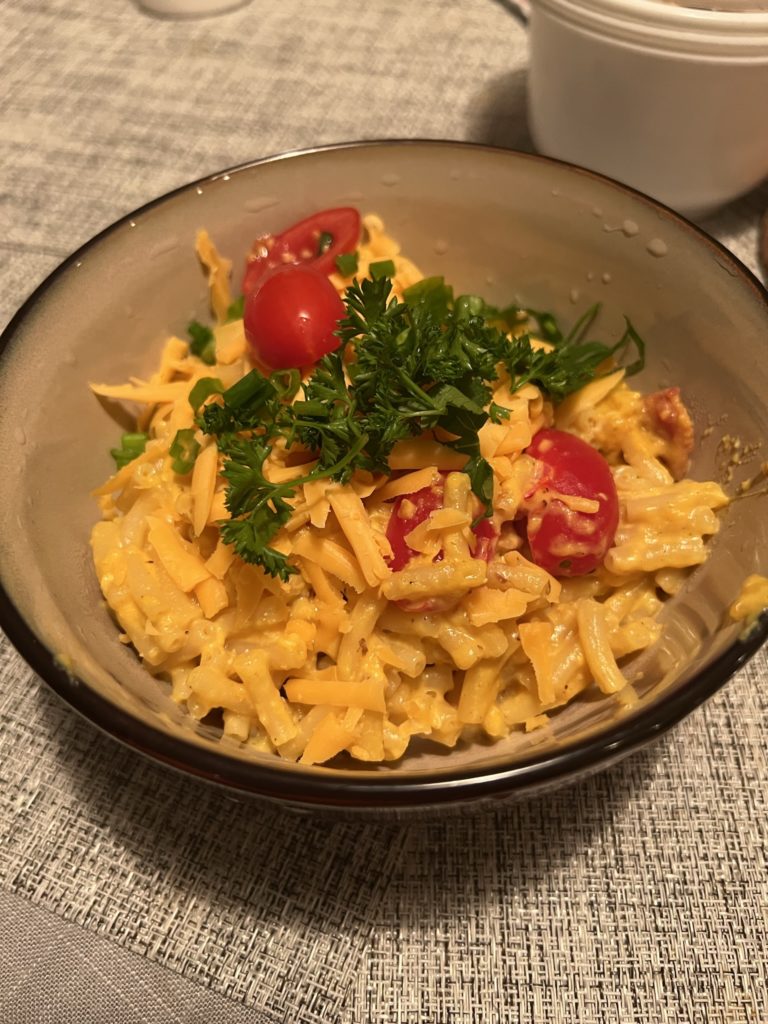 I could go on and on and on with the many ways I've been influenced by my friends and their unique ways of life, but I'd run out of disk space on the server hosting my website. I'm grateful for the influence my friends have had on me in my life, and I hope that my friends can say the same. I've introduced my friends to new hobbies such as anime, letter-writing, and camping. One of my friends also even recently thanked me for being so influential on their decision to pursue software development as their career choice, which has handsomely rewarded them today. Friends are valuable because they enrich our lives in ways we previously couldn't even imagine before being with them, and for that I'm extremely thankful.